Transaction Services & Fund Management
Your Reliable Partner in the Financial Inclusion Sphere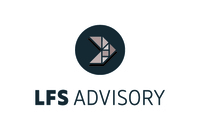 ---
Transforming Wealth into Impact
The volume of wealth transfers from estates worldwide between now and 2050 will exceed USD 100 trillion. A significant part of these amounts will be directed towards charity or will be put into investment funds with double bottom line objectives. Together with direct funds pledged by development finance institutions, this is a massive stock of capital available to be deployed into impact-generating purposes in developing countries.
---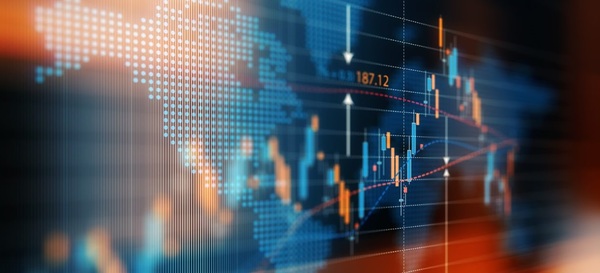 Introduction
The impact investment industry has seen dynamic growth and changing patterns in the past years. According to recent surveys, the volume of assets under management (AUM) by impact investors worldwide has reached more than USD 100 billion by 2017, propelled by new pledges by more than USD 25 billion in 2017 alone.
Aside from the growth in absolute volumes, it can also be seen that the industry is becoming more diverse, with an ever-increasing array of investment vehicles and specialization areas. Currently the leading impact areas are financial services (incl. microfinance), and energy (i.e. renewables and energy efficiency).
As most impact investment vehicles have a limited duration, this dynamism has also led to an increased frequency of transactions in the sector. Due to the rising diversity technical complexity of asset classes, these impact transactions need to be supported by service providers with specialized expertise in the respective areas and longstanding experience in emerging markets. Likewise, for businesses in emerging markets that seek to raise capital from impact investors, the recent dynamism poses both opportunities and challenges, as the impact capital market landscape has become more complex. Increased navigation support is therefore required to match investors and investees in the interest of mutual success.
In the last 10 years, LFS has built up an in-depth expertise in the field of transaction services, fund management and capital markets. The knowledge gained, tools developed, and contacts built during this period enable us to provide a comprehensive array of services to impact investors, project incubators as well as companies looking for growth capital.
Range of Services
Transaction Services for Investors
Due Diligence/Diagnostics
Examining target companies thoroughly before or after the investment decision.
Valuation
Performing realistic valuation models based on target company and market data.
Stress Testing Investee Financials/Forecasts
Testing the resilience of target firm numbers trough stress testing and sensitivity analysis.
Deal Structuring and Negotiation
Optimized equity and debt structures depending on investor's risk/return profile.
Portfolio and Fund Management
Credit Line Management, Design and Review
Helping impact investors to select and fund local partner financial institutions.
Set-up and Management of Investment Vehicles
Designing and operating new investment vehicles for the impact finance industry.
Development of Portfolio and Fund Management Tools
Delivering complete toolkits for managing and de-risking impact investment vehicles.
Entry and Exit Strategies/Counterparty Identification
Strategic advisory and direct support to matching capital market participants .
Capital Market Advisory for Business
Capital Market and Fundraising Strategies
Supporting the planning and realization of strategies to raise new growth capital.
Structured Private Placements
Optimizing investment terms through structured and competitive processes.
Investor Profile Mapping and Identification
Systematic definition of required investor profiles and identification of partners.
Vendor/Issuer Due Diligence and Dataroom Support
Facilitating the investor DD through proactive information management.
Additional Services
Impact & Social Returns
Help double/triple bottom line investors to measure impact and benchmark social returns of their investments.
Environmental & Social Reviews and Policies
Evaluating E&S aspects of contemplated investments and designing solutions.
Due Diligence Training for Investment Officers
Classroom, webinar or on-the-job delivery to ensure holistic skills absorption.
Board Mandates
Protecting investments and helping to achieve goals through active & diligent board representation.
---
Key Elements of the LFS Fund Manager Toolkit
▶ Investment policies and procedures
▶ Environmental and social investment guidelines
▶ Portfilio monitoring/controlling and management tools
▶ Covenant monitoring and reporting templates
▶ Stress testing and sensitivity tools for investment portfolios
▶ Fund budgeting and forecasting tool
▶ Tools to identify and measure liquidity and market risks
▶ Templates for deal term sheets
▶ Data room indices and guidelines
▶ Due diligence and gap analysis tools
Project Spotlight: Build-up and Management of AccessHolding
In 2006, LFS spearheaded the creation of Access Microfinance Holding AG ("AccessHolding") and brought together the initial group of investors. AccessHolding was created as a strategic investor in the MSME finance industry, with the objective to boost the delivery of financial services to the MSME target group in developing and emerging countries.
From 2006 to 2017, LFS provided a full range of fund management and transaction services (among other services) to AccessHolding. This included, in particular:
▶ Initiation and arrangement of various private placements for the different equity capitalization rounds totalling about EUR 100 million (in which LFS also participated itself as an investor);
▶ Incubation of greenfield investments in 7 different countries, including market analysis, business planning, co-investor negotiations as well as all operative and regulatory preparations
▶ Negotiation and structuring of equity and debt investments by AccessHolding into its affiliates as well as related FX hedge transactions, in a total volume of about EUR 150 million;
▶ M&A services, i.e. identification, due diligence and valuation of new investee companies as well as development of post-acquisition integration plans;
▶ General fund and portfolio management services including risk management, accounting, budgeting, market screening, reporting, covenant monitoring, and audit support services to investees.
On 1st January 2018, the business divisions previously working for AccessHolding were spun off from LFS and transferred to AH. At the completion date of the project, the AccessGroup had achieved the following results:
▶ Build-up of a portfolio of 10 network financial institutions (9 of which with banking licenses)
▶ 2 acquisitions, one of them including subsequent transformation from credit-only MFI to a commercial bank;
▶ A client base of 1 million customers worldwide, at least two thirds of which MSMEs and smallholder farmers;
▶ Build-up of an asset base of more than EUR 800 million and a deposit base of EUR 150 million,
▶ More than 25 million business loans underwritten and over EUR 5 billion disbursed to MSMEs cumulatively;
▶ More than 10,000 local staff trained across the 10 countries.
Since the completion of the fund management project, LFS continues to be a shareholder of AccessHolding.
Project Spotlight: Acquisition and Transformation of Credo in Georgia
In 2014, LFS as Fund Manager of AccessHolding carried out a full acquisition of MFO Credo, a leading rural microcredit provider in Georgia, from Vision Fund International (VFI). AccessHolding was the anchor investor in a consortium that also included various funds managed by responsAbility and Triodos, two leading international impact investors. The transaction itself required intensive, complex work across various countries under high time pressure and strict rules of engagement before it was completed in Q4/2014. But the real work started only afterwards. The Access-led consortium took over Credo at a time in which its senior management had identified the opportunity (and market-driven need) to transform into a fully-fledged commercial bank.
Hence, the post-merger management support included not only the integration of Credo into the AccessGroup, but also the scoping, planning and project management support in the context of Credo's strategic and institutional transformation project. With the help of LFS, Credo's highly capable management was able to complete its transformation into a commercial bank by 2017. The institutional upgrade has enabled Credo to introduce additional services (including customer deposits and new loan types) and attract new market segments. In addition to the transformation support, LFS also helped Credo to improve the terms of its refinancing portfolio and reduce its foreign exchange exposure on the balance sheet and opex side.
---
Patrick Scheoneborn
Managing Director
Patrick is primary fund management and transaction services specialist of LFS and oversees all projects in this business line. He has more than 15 years' experience in the field of development finance, with a focus on portfolio management and impact investments. As former Head of Investments of AccessHolding, Patrick was responsible for a wide spectrum of fund management and portfolio development activities from deal origination to due diligence and the structuring/negociation of equity and debt transactions. He was involved in a leading capacity during the incubation and set-up of AccessHolding's greenfield investments in Africa, and served in Senior management functions of the subsidiary in Tanzania for three years.
For non-Access clients, Patrick has delivered due diligence trainings, produced due diligence/gap analysis tools and performed due diligence and diagnostics of financial institutions and non-financial enterprises delivering services to smallholder farmers. He also has experience with conducting social and environmental assessments as part of general due diligence assignments