With around 8 billion people living on this planet, humankind's demand for resources is continuously rising. This in return leads to continued degradation of landscapes, biodiversity, and ecosystems. Underlying causes of landscape degradation are connected to the expansion of agricultural land, wood-based energy consumption and timber demand, as well as industrial expansion among others. Until 2022, more than 50% of tropical forests have been destroyed since 1960. At a global scale, around ten million hectares of forests (the size of Iceland) are cut down every year, of which only half of it, is offset by regrowing forests. Least developed countries in the tropics are disproportionally affected, where 95% of deforestation takes place.
At LFS, we believe that financial market-based solutions have the power to solve key global challenges: social participation and advancement, protection of the environment and sustainable economic growth.
LFS carried out a study to support the development of the Forest Landscape Restoration Implementation Hub (FLR Hub), a joint initiative by the International Union for Conservation of Nature (IUCN), the World Wide Fund for Nature (WWF), and the World Resources Institute (WRI) in consultation with and supported by the German Government (BMUV-IKI) to overcome FLR implementation bottlenecks and to build on success factors to accelerate and scale FLR implementation in selected project countries.
LFS conducted a market assessment to identify FLR financing mechanisms in three Latin America countries (Brazil, Colombia and Peru) and three Sub-Sahara African countries (Madagascar, Tanzania and Uganda). LFS engaged in a broad mapping exercise including desk research and key informant interviews to identify relevant public and private FLR funding mechanisms in those countries.
In total, we mapped 422 FLR financing mechanisms (139 in Latin America and 283 in Sub-Sahara Africa) with a volume of USD 105 billion (either available or already disbursed) (Fig. 1).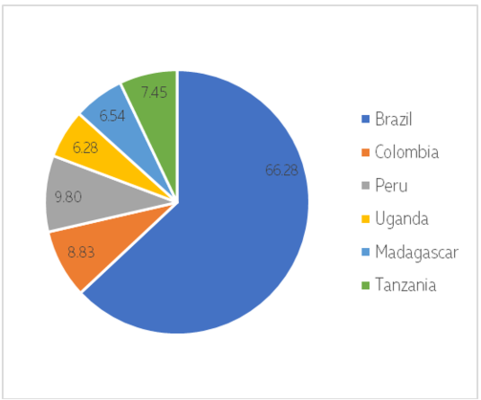 Figure 1: Total identified funding volume for FLR mechanisms (in USD billion).
The identified options for FLR interventions have different thematic focuses such as strengthening agroforestry systems, local employment generation, improving biodiversity and ecosystems as well as climate change adaptation and mitigation. FLR investments were divided into private and public sector investments of which impact funds (public and private), national government contributions (public), multinational funds and donor institutions (public) are the dominant financial mechanisms.
Different disbursement modalities such as grants, loans, equity, and venture capital are commonly used tools to channel FLR funds to the implementing partners (Figs. 2 & 3). In Latin American countries, market-based solutions are the preferred instrument for FLR funding, while in Sub-Sahara African countries, the FLR funding instruments are dominated by grants (potentially due to lack of profitability considerations of the private sector in those countries; FLR investments might not be undertaken due to long payout periods or insecure income flows in the long term).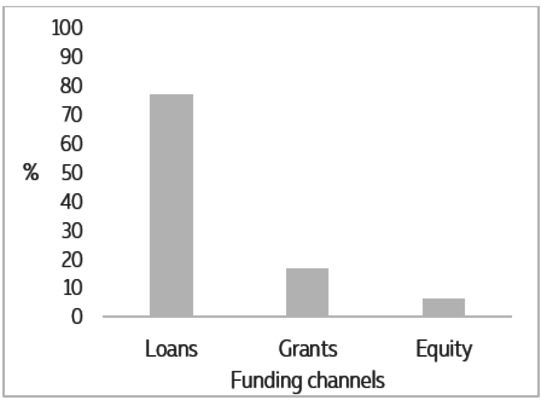 Figure 2: Identified FLR instruments in Latin America (in %).
Figure 3: Identified FLR instruments in Sub-Sahara Africa (in %).
Our market-based assessment addressed the question of the distribution and accessibility of these funds. The analysis showed that many FLR financing vehicles focus on larger ticket sizes (above USD 100,000) which naturally requires larger capacities of implementing partners. Smaller ticket sizes as well as public-private co-funding solutions might further support the crowding-in of smaller stakeholders benefitting the uptake of FLR efforts in the countries.
The analysis showed that there are potential FLR investment risks for the public and private sectors which differed across countries and landscapes. Potential risks include financial risks which are connected to limited sustainability of measures but also included insecure payback periods for private sector investors. Large population growth rates (demographic risks) are a challenge in Latin America and Sub Sahara Africa countries which in return increase the pressure on remaining intact landscapes. Another risk limiting FLR investments are insecure land tenure systems (especially in Sub-Saharan countries). Ongoing climate change poses a severe implementation and management risk, limiting investments due to incalculable costs (e.g., limited water availability).
FLR efforts can enhance rural development and socio-economic inclusion, ecological functions, biodiversity as well as rural livelihoods via reduced soil erosion and enhanced agricultural productivity. However, without the inclusion of the local population, FLR efforts and outcomes might not be sustainable.