Risk Management
Capability Statement, Key Experts & References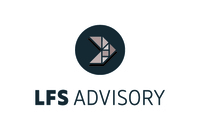 ---
Banking the World
In the 2018 Banana Skins Survey, the Center for the Study of Financial Innovation(CSFI) examines the main risks in financial inclusion based on responses by 300 industry practitioners and stakeholders. Not surprisingly in view of the recent fintech and digitization hype, technology risk has climbed to the first rank in the list (ahead of strategic, political and creit risk). But already on rank 5 follows the risk of having an inadequate risk management structure or capacity that is not capable of effectively protecting an MFI in the face of changing risk landscape.
---

Introduction
Compared to the traditional banking sector, the MSME Finance industry has adapted explicit Risk Management Systems at a rather late development stage. Traditional Bankers and Risk Managers often find it difficult to accept that MSME financiers follow an integrated approach in managing credit risks, operations and sales.
MFIs have long been able to manage their business without separate risk departments. As the MSME industry has been growing, professionalizing and melting with banks and Fintechs, the need for a proper risk management function has arisen. LFS has recognized that investors and regulators have been putting an increasingly strong focus on implementing and maintaining a solid risk management framework in Financial Institutions.
LFS' international experience in the field of Risk Management has shown that it is not sufficient to send one staff member to a two weeks training course and call him a Risk Manager. Often, risk managers in MFIs do not have a good practical oversight of their role and tend to focus on one or two areas of risk management or produce reports that are required by central banks, investors, refinancers or other stakeholders, but are not used by management to mitigate risks efficiently. In many cases, the latter requires a lengthy process of creating a risk culture among all employees of a Financial Institution.
Risk Categories:
---
1: Operational Risks - Process Risk, People Risk, Fraud Risk, Reputational Risk, External Risk and Information Security / Data Protection Risk
---
2: Credit Risks - Credit Transaction Risk and Portfolio Risk
---
3: Market Risks - Liquidity Risk, Foreign Currency Risk, Investment Portfolio Risk and Capital Adequacy Ratio Risk
---
4: Compliance Risks - Legal Risk, Regulatory Risk and Know-Your-Customer (KYC)
---
5: Strategic and Governance Risk - Strategic Risk, Governance Risk and Technology risk
---
6: Social Risk
LFS's Capabilities
LFS has been supporting numerous MSME Banks and non-bank MSME Finance Institutions worldwide in developing or enhancing their risk management frameworks. The LFS approach distinguishes between six different risk categories, including Credit Risk, Operations Risk, Market Risk, Compliance Risk, Strategic/Governance Risk, and Social Risk (see Box 1).
Although a number of risk categories have recently been newly identified (such as technology risks) and/or gained importance (such as compliance or social risks), operations risks and credit risks remain the single most important types of risks for Financial Institutions (FIs). Thus, risk managers in FIs focus on the mitigation of operations and credit risks without neglecting the presence and increasing importance of the other risk categories.
LFS is experienced in training and coaching risk managers, in identifying, evaluating, mitigating and monitoring risks, as well as in communicating risks and in writing structured risk assessment reports. We implement comprehensive Risk Management Frameworks or support our customers in developing specific risk-related measures, such as statistical scorecards, disaster recovery plans, or the implementation of an Assets and Liabilities Committee (ALCO).
Based on our longstanding experience, we have developed a comprehensive set of tools and templates which we can use as templates for preparing and implementing best-practice risk management systems. All these materials and systems have been tested and implemented in MSME Banks and MFIs with assets ranging from as little as USD 1 million to USD 1 billion. These include:
- Risk management frameworks, charters, activity plans, policies, or procedures, - ALCO setups and toolkits, - Disaster recovery plans and business continuity plans, - Risk heat maps, risk registry tools and product-specific risk scorecards; - Spreadsheet-based tools to monitor and segment portfolios, conduct vintage analysis, foreign currency exposure gap analysis and liquidity gap analysis - Forensic analysis and fraud discovery tools. On the right is an example of an LFS "heat map" that allows FI managers to oversee the risks in their institutions and to quickly identify the highest unmitigated risks.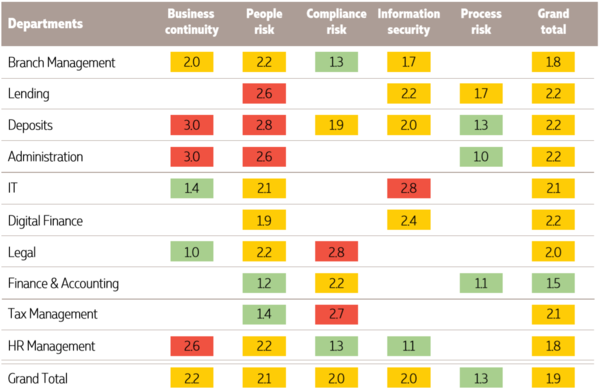 ---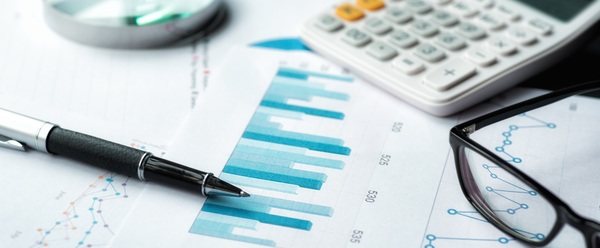 Project References
LFS has conducted a wide range of consulting missions in the field of risk management. We have set up and managed risk departments in FIs, we have advised risk managers in MFIs, we have created and implemented risk management frameworks, risk management software, risk management tools and we have conducted classroom trainings. Our customers include commercial banks, microfinance institutions, central banks and solar systems vendors. The box below includes a selection of risk management assignments that LFS has undertaken during the past few years.
Developing and Implementing a Risk and Knowledge Management Software for an African Development Bank
Building on a comprehensive consulting mission on creating a solid risk management framework, LFS has developed and implemented a Risk and Knowledge Management Software for an African Development Bank in collaboration with a technical partner. The software is capable to retrieve data from the bank's core banking software to analyze and rate credit portfolio and credit transaction risks on an ongoing basis. The software includes daily risk and performance dashboards for senior managers, automated and semi-automated tools to analyze the risks in ongoing projects and customer applications, and credit scores. The Development Bank's management has appreciated the possibility to gather, store, access and analyze data efficiently and partly automatically.
Setting up a risk management department for a leading MFI in Jordan
LFS has set up a risk department at a leading Jordanian MFI. The project was conducted in two phases. During the first phase, LFS has assessed the current risk profile of the institution by mapping and evaluating all risks. In cooperation with the MFI's management, it has defined the risk appetite and elaborated the cornerstones of the risk department. In a second phase, LFS has set up the Department. This included the creation of a risk management governance system, drafting all policies and procedures, drafting job descriptions for departmental staff, developing a comprehensive toolset with templates, excel tools to calculate ratios and to conduct various gap analysis, the development of a credit scoring system, definition of the requirements at a suitable risk database, and drafting a contingency plan. All staff of the risk department have been trained and coached intensively.
Building scorecards and creating a risk culture at Ghana's largest Solar Home Systems provider
From 2016-2018, LFS has supported Ghana's largest Solar Home Systems Provider in transiting from a sales-driven lending method towards an approach that balances sales targets and credit risk. PEG achieved a considerable improvement of the lending portfolio by introducing a practiced risk culture among all employees, training the sales force on risk management, implementing a fully-fledged Credit Risk Department, introducing application and collection scorecards, changing credit contracts and products as well as numerous other changes with a focus on data-driven scorecards.
Developing and Implementing Risk Management Frameworks for the Network Banks of AccessHolding
From 2006-2017, LFS has gradually developed and implemented its Risk Management Framework in its 10 MSME Banks in Africa, Asia, and Latin America. LFS has provided classroom trainings to risk managers and senior bank managers, coached risk managers on an ongoing basis and provided tools such as risk management frameworks, statistical scorecards, vintage analysis, data mining techniques, portfolio analysis tools, blueprints of documents (risk management policies and procedures, reporting structures, disaster recovery plans, business continuity plans, social performance monitoring reports, checklists, etc.).
Conducting classroom trainings on Risk Management for a Central Bank in the MENA region
LFS has conducted a four-days classroom training for Junior and Senior staff of a Central Bank in the MENA region. Training content included a hands-on session on managing risks in MFIs, as well as detailed technical sessions on credit risks, market risks, liquidity risks, operational risks, compliance risks, and social risks. At the end of the course, participants from the Central Bank had a good understanding on how they can evaluate the risks in MFIs considering their working practice and environment as well as utilizing a wide range of tools such as liquidity gap analysis or heat maps. Participants specifically appreciated the fact that the classroom training focused more on the practical experience of LFS, its partner banks and its trainers than on academic theory and text books.
Developing and implementing scorecards at a German solar systems vendor with business across Africa
For a German solar systems supplier, LFS has re-designed a credit risk scoring tool to enable the supplier renting solar farms to African SMEs. The analysis of creditworthiness is mainly done remotely taking into account individual indicators of the SMEs, country indicators as well as the supplier's overall portfolio concentration. The derived scorecard is capable to be applied by staff that have no or only very little experience with lending to African SMEs. Experience has shown that credit risk management systems can be automated to a large extent in certain environments.
Developing credit risk management tools at a leading MFI in Zimbabwe
During 2014-2015, LFS has supported one of the leading MFIs in Zimbabwe, in redesigning its credit risk management approach. LFS has re-developed the credit policy, trained the risk and credit manager we well as branch managers and loan officers in credit risk management. The work with Untu has demonstrated that risk management must go beyond producing reports and starts with setting up and constantly re-enforcing a risk culture among all employees.
---
Dr. Mattias Grammling
Manager, Advisory Services
Mattias Grammling has a PhD. and an M.Sc. in Economics. He has been working for LFS since 2010. He works as Manager in Advisory Services with regional responsibility for Asia and Africa. Dr. Grammling served as CEO of AB Microfinance Bank Nigeria from 2012-2014, and in various other senior management roles (such as Credit Manager) in the same bank from 2010-2012. Prior to joining LFS, he worked 7 years as Freelance MSME Finance Consultant in Latin America, Asia and Africa. Mattias speaks German, English and Spanish.