Digital Finance
Capability Statement, Key Experts & References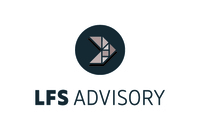 ---
Banking the World
Two billion individuals and 200 million small businesses in emerging economies lack access to basic financial services and credit. Broad adoption of mobile banking in developing nations could increase GDP by $3.7 trllion by 2025, which is the equivalent of adding to the world an economy the size of Germany. "How Digital Finance Could Boost Growth in Emerging Economies," McKinsey Global Institute.
---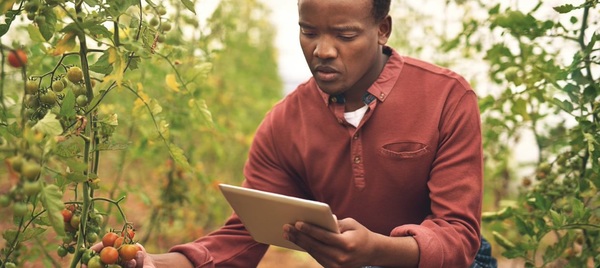 Going Digital: The Future of Finance
The global microfinance industry has failed to adequately deliver on its mission and lift the poor out of poverty. MFIs cannot reach enough unbanked people and are not able to give poor people access to all the financial services they need. One of the major impediments to the reach of MFIs is their high operational cost due to manual processes and face-to-face distribution to primarily rural consumers.
By leveraging digital technology to enable alternative delivery channels and alternative credit scoring, operational costs can be reduced, and considerably more consumers can be reached. Today, agent banking and mobile money solutions offer affordable, instant, and reliable transactions as well as savings and credit products at the fingertip of everyone, reaching those customers who have been previously excluded from financial services. Innovative solutions are looking beyond savings and loan products and try to incorporate advanced products such as pay-day loans, bill payments and insurance to offer an even wider range of financial services.
" To put in a nutshell: The future of the financial sector in developing countries is digital."
But even though we have seen substantial progress in financial inclusion through the digitization of financial services, there is still a long way to go to ensure appropriate and fair financial products and services for everyone. The third Global Findex published by the World Bank shows that despite the fact that 515 million more adults globally are reporting account ownership in 2017 than in 2014, the global gender gap remains unchanged at 7 percentage points. Furthermore, the usage of financial services remains a challenge with high dormancy rates for mobile wallet accounts globally. Moreover, recent research suggests that, as more people gain access to financial services, some of these services can do more harm than good, especially in markets where regulation lacks behind. The mushrooming of digital credit providers especially in Tanzania and Kenya has raised several concerns ranging from high interest rates over multiple borrowing to aggressive marketing and data security. To address above listed challenges, it is imperative to design new digital products and services that address the needs and wants of poor people, focussing especially on the unique needs of women. These products and services need to be based on trust and fairness, using the customers' knowledge to make a lasting and positive impact on their lives.
---
Range of Services
The digital revolution took many microfinance institutions and commercial banks by surprise. If they want to serve their clients well and survive in an increasingly competitive market, they must take advantage of the opportunities that digital finance offers to them. LFS is a specialist advisory firm that supports its clients to make the right decisions and realise their digital opportunities. We have implemented several digital finance and branchless banking projects on behalf of various microfinance institutions and commercial banks. We gained profound knowledge of digital finance solutions and a strong expertise in defining new business models using digital channels and services. Through the consulting work of LFS, AH banks and third-party clients now can offer a variety of digital products and services:
Mobile Wallet Platforms with payments, self- onboarding, mobile loan functionalities and loyalty programs available directly on smartphones.
Mobile Banking which allows customers to deposit money into their accounts via a widely used e-wallet, pay bills, perform internal bank transfers, obtain a balance inquiry and mini statement on the phone, and order a full account statement and check book.
Digital tools to improve the collection and analysis of loan data.
Agent Banking which allows customers to make deposits and withdrawals via agents.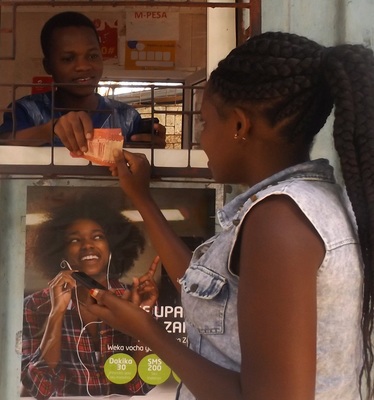 We offer the following services to our clients:
DF readiness assessment: Deploying our customizable DF gap analysis tool, we offer our clients detailed insights into the current state of their digital business and determine the next steps that need to be taken to move their business to its desired state.
DF strategy formulation and execution: We support our clients to identify, articulate and execute on digital opportunities that will increase the institution's competitive advantage.
Customer centric mobile app design: We are using different in-house developed methodologies to help banking providers understand their customers better and design offerings to meet their digital needs.
We help setup and manage agent networks that provide the physical backbone of mobile money (cash in – cash out points).
LFS gives strategic advice on how to leapfrog existing POS systems using cost-effective fully digital service.
When we decide to introduce such products and services in the banks, our LFS experts build on the in-house knowledge, while also customizing these items to the specifics of the bank, its clients, and the market.
---
Project Preperation
Market Demand Analysis
Demand assessment for DF services across various segments, including analysing the receptiveness of clients to potential channels of delivery.
Market Supply Analysis
Assessment of the supply of DF service among competitors, specifically in the bank's target market area.
Cost/Benefit Assessment
Evaluating the delivery channel options from the point of view of the bank in terms of return on investment as well as the larger strategic implications.
Technical Feasibility
Elaborating the existence of aggregators, role of mobile network providers, IT interfaces and software integration.
Project Implementation
Business Plan
Roadmap of attainable business goals and how to achieve them that includes business concept, market strategy and the financial plan.
Product Design
Including pricing and costing mechanism as well as recommended delivery channels.
Training
Capacity building of all relevant staff through classroom and on the job trainings.
Systems & Rules
Definition of other needed processes and guidelines as relate to the new product in the areas of Internal Audit, HR, etc.
Project Spotlight: The Digitization Journey of AccessBank Tanzania
Under the management and technical assistance of LFS, AccessBank Tanzania (ABT) has engaged on an ambitious digitization journey since 2012 when the bank won a large grant from the MasterCard Foundation. As of today, the digitization agenda has become core to the strategy and the bank is currently adjusting its business and operating models to offer fully digital services by 2018. The bank focused initially on channels and started offering its MSME urban and rural clients mobile and agent banking solutions from 2015. The bank now facilitates more than 50,000 transactions and USD 4 million per month via mobile and more than 20,000 transactions and USD 6 million per month over its own agent network of 200 active agents. Via its mobile platform partner, the bank is also connected with all Mobile Network Operators with over 150,000 agents offering additional services to its clients.
Following the success of its alternative channels the bank introduced a digital bundle in May 2015: free current account with free mobile banking transactions (all incoming and outgoing transfers are free of charge). This was an immediate success and the bank opened more than 30,000 accounts and mobilized more than USD 3 million deposits in almost a year. Lately the bank launched a new service with a mobile group savings product in partnership with a leading global humanitarian organization. LFS has also supported the digitization of the bank's internal processes to become more efficient and make use of new technologies (GPS coordinates, mobile data collection and account opening, credit scoring and semi-automated loans). Currently LFS is currently working on more disruptive digital services for 2018, most notably a digital wallet platform for consumers and merchants to transact between themselves without cashing out the funds.
Highlights
Workshop & Training
A workshop to facilitate discussion on the strengths and weaknesses identified in the gap analysis.
Strategy & Business Planning
Using the report to develop a digital transformation strategy and roadmap that is aligned to the global business plan.
---
Chris Statham
Business Line Manager, Digital Finance
For the last 12 years, Chris worked in Sub-Sahara Africa and the MENA region, mostly as a freelance consultant across multiple sectors – finance, agriculture, public health and FMCG, on projects ranging from strategy and business analyst to implementation, partnerships and product development. His previous range of clients included a Payment Service Provider, a Mobile Network Operator (MNO) and a USAID access to finance project in Jordan. Prior to starting his career in development consultancy, Chris gathered 6 years of commercial experience in- UK and Ireland, Recently he was one of the first 5 graduates to become a Certified Digital Finance Practitioner, this complimenting his post-degree certificate in microfinance and degree in Marketing.