The Latin America team of LFS advisors recently concluded a multiyear effort in advising four Peruvian financial institutions on expanding access to credit for rural micro and small enterprises. The project sought to improve agricultural credit delivery in rural areas. The mechanisms for delivery included traditional methods and introduction of digital financial services.
The team's experts in digital finance and agricultural credit spent several months around the country working with the target groups and the providers. LFS conducted a diagnostic analysis of the needs and preferences for financial services from farmers and rural entrepreneurs in several regions of Peru. They found that the market was substantially underserved, and new products and approaches would achieve the goal of improved outreach. The team developed and implemented surveys targeting potential and existing clients as well as with staff of the financial institution partners.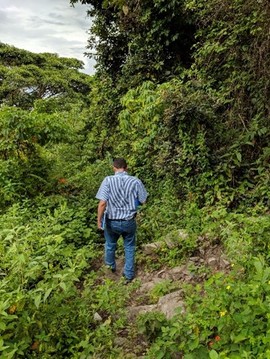 They studied the market for microcredit, the competitive landscape, and the different mechanisms for delivery for agricultural and rural loan products. All of this knowledge was combined with international expertise to design new products targeting the previously neglected rural entrepreneurs and farmers. In certain cases, the solutions meant working with the financial institutions to progress their digital transformation, as improved efficiency was identified as a core need of the target group.
The project resulted in strengthened competencies in the areas of credit risk assessment in the rural sector and improved capabilities to apply appropriate risk mitigation measures for lending to micro and small rural enterprises. The four participant financial institutions were taught to use tools for market analysis, project costing, and financial projections.
LFS relied on company best practices of product development developed over decades of experience around the world. The partners were trained in these practices and applied them on the job with guidance and support from the LFS team. Upon conclusion of the project, the participant financial institutions had the internal competency for these best practices of product development. Of course, an important result of the project was the establishment and continued development of quality loan portfolios in the targeted areas.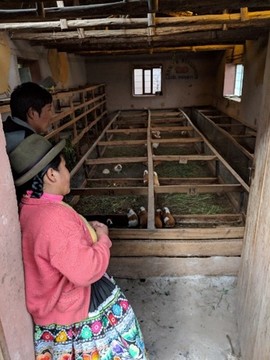 Managing the project independently from 2016, LFS prepared hundreds of staff participating in the program in assessment of risks specific to rural areas, with a special focus on agricultural businesses and aspects of the agricultural value chain. New business units were created within the financial institutions that oversaw the newly developed loan products. As digital transformation is an important focus for all Peruvian financial institutions, for select partners, LFS conducted a digital transformation gap analysis. A transformation strategy was then developed, and the first steps of implementation were led by LFS experts. At the end of work with each financial institution, LFS Advisory ensured they had fully developed their own capacities to continue training specialized personnel in rural lending. The anticipation is that with the improved competency and developed teams, the participant entities will continue growing rural lending providing sustainable access to finance for Peruvian farmers and rural entrepreneurs.