Mobile Money in Tanzania
Tanzania was one of the earliest countries to launch mobile money in 2008. Today, several mobile money providers are competing for market share which triggers competitive pricing and innovation. Many subscribers now offer services that range from transfers between mobile money accounts (P2P) or mobile money and bank accounts (A2W W2A) to bill payments, nano loans, overdrafts, and insurance. More than 500,000 registered mobile money agents provide cash-in, cash-out and account registration services to customers.
---
Savings and Credit Co-Operative Societies
The financial sector in Tanzania comprises service providers from a diverse spectrum, including commercial banks, microfinance institutions and Savings and Credit Co-Operative Society (SACCOS). SACCOS are democratic, member driven organizations which provide loan and saving products to their members. Members often share a common bond by working for the same employer, belonging to the same church, working at the same market, or living in the same community. Some SACCOS are also for the general public. Even employees of large corporate banks have formed their own SACCOS, such as the CRDB Workers SACCOS. SACCOS are directly serving approximately two million people in Tanzania, most of whom are from the low-income population.
---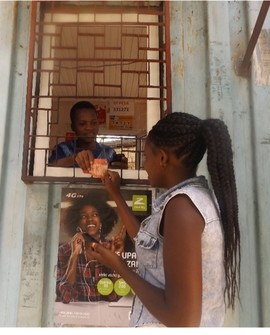 In 2020, the Co-operative Development Foundation (CDF) of Canada commissioned LFS Advisory to support Savings and Credit Co-Operative Societies (or SACCOS) in Tanzania, Ethiopia, and Malawi in digitalising their service offering and, thereby, enhancing enrolment of unbanked rural communities. In Tanzania, the assignment was conducted in partnership with the Savings and Credit Cooperative Union of Tanzania (SCCULT), an apex organization for SACCOS across Tanzania.
In the project, LFS worked on two levels:
1.) Assessing the market and identifying suitable digital solutions for SACCOS and;
2.) Supporting SACCOS to implement identified solutions.
The LFS market assessment revealed that less than 5% of Tanzanian SACCOS are currently offering financial services through mobile wallets. Instead, most SACCOS still rely on in-person cash repayments of loans and bank deposits. Bank deposits are particularly cumbersome for SACCOS members living in rural areas who often need to travel far distances to reach the next branch or banking agent, depending on the financial institution their SACCOS is banking with. Our research, moreover, demonstrated that 3 out of 4 SACCOS members would like to see their SACCOS offering loan repayments and savings deposits via a mobile wallet.
Based on these findings, LFS selected the M-PESA mobile money bulk collection and disbursement solution and supported designated SACCOS to implement the same. By the end of the project, LFS had supported three Tanzanian SACCOS to be on-boarded on the M-PESA payment system, allowing SACCOS members to repay their loans and/or to make deposits from the convenience of their fingertips.
Based on the respective market assessments, in Malawi, LFS helped 5 SACCOS to become mobile money agents, and, in Ethiopia, developed mobile money / mobile banking financial education training materials.